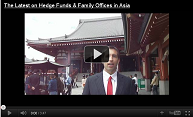 FinanceTraining.com  provides high quality financial training programs and over 100 free videos that can be accessed online from anywhere in the world.
We currently offer training and certificate programs in hedge funds, private equity, financial analysis, investment banking and financial modeling.
We also now offer a Master's Certificate in Finance & Investments.
Finance 101




Financial Analysis

Private Equity


Capital Raising


Finance Questions

Financial Modeling

Family Offices

Hedge Funds

Investment Banking

Finance Glossary Videos

Coming soon…
Coming soon…